The most famous streets of Tel Aviv are loved by tourists because of their unique street art, bars, restaurants, beaches, book fairs, concerts, local environment, and all sorts of other interesting things.
The streets of Tel Aviv are full of history and surprises with many of the streets named after famous writers, artists, politicians, leaders, and other influencing personas that each tell part of the story of Israel's history and culture. In this post we explore a few of these famous streets of Tel-Aviv, which you can visit and learn about on your escorted tour to Israel.
In addition, for those that have a passion and love towards art and in particular street art check out the endless art Tel Aviv has to offer in this post. And for those who find the Jewish history of Tel Aviv appealing a synagogues tour in Tel Aviv might be suitable for you so check out these famous synagogues to visit in Tel Aviv.
Rabin Square
This large public square in the center of Tel Aviv carries the name of Yitzhak Rabin, Israel's first native-born prime minister. Working on the Israeli–Palestinian peace, he signed several historic agreements with Palestine as part of the Oslo Accords, as well as a peace treaty with Jordan. Rabin won the Nobel Peace Prize with Shimon Peres and Yasser Arafat in 1994. In 1995, during a peace rally, he was assassinated by a right-wing Israeli Jewish extremist. On the square's northern edge, on Ibn Gabirol Street, next to the City Hall, you'll find a small memorial that marks the spot of his assassination. A Holocaust memorial sculpture, a fountain, and an ecological pool were also built at the square.
The middle of Rabin Square is an open urban space with shaded benches you can enjoy a small meal bought at one of the great stores around the square. And you might even be lucky enough to visit it during a public show or local celebration.
Ben-Gurion Boulevard
One of the most famous figures in Israel's history is David Ben-Gurion, the founder of Israel who signed the Declaration of Independence in 1948 and Israel's first Prime Minister. Located at Ben-Gurion Boulevard, his residential home in the 1930s, a simple, cubic building, which is now a museum housing the living area, the original furniture, the library, historical documents, and titles awarded to Ben-Gurion during his years in the Prime Minister's Office.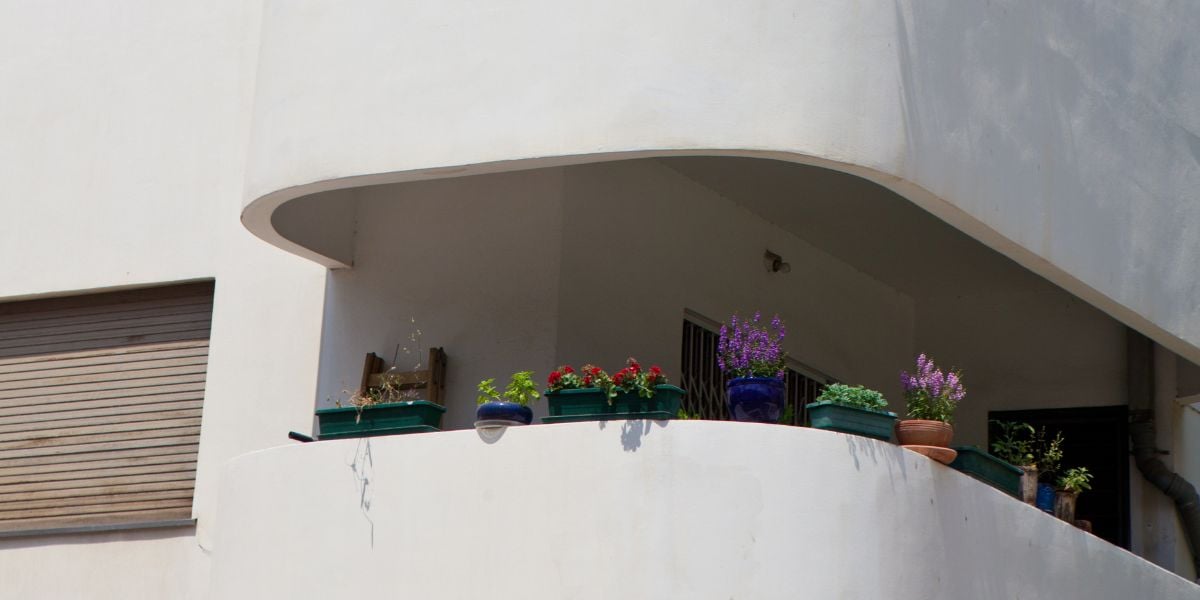 Rothschild Boulevard
One of Tel Aviv's landmarks and most famous streets is Rothschild Boulevard, located between Neve Tzedek and the Habima Theater. It's a part of the White City of Tel Aviv, a UNESCO World Heritage Site. The street is named after Baron Edmond Benjamin James de Rothschild who donated money and land to the Jewish community. Walking or biking down its shaded, wide central strip, entirely lined with trees, you'll see many large Bauhaus buildings, as well as the Independence Hall.
Herzl Street
This street is named after Theodor Herzl, one of the leaders of the Zionist movement and the author of 'Altneuland', in which he promoted Zionism. Several of the city's first buildings were constructed on Herzl Street. At its end, on the site of the Herzliya Hebrew Gymnasium, the first mixed-gender high school built in 1910, in which subjects were taught in Hebrew, now stands the Shalom Tower, Israel's first skyscraper, which hosts exhibitions dedicated to the early decades of Tel Aviv's social and architectural development.
Dizengoff Street
Built in the 1930s and named after Tel Aviv's first mayor, is one of the most interesting streets in Tel Aviv. Meir Dizengoff, Dizengoff Street is an iconic cultural and artistic hub. It's a lively, bustling street that attracts both locals and tourists, thanks to its atmosphere, stores, coffee shops, restaurants, designer boutiques, and famous Bauhaus buildings. It's definitely one of the best shopping streets in Tel Aviv. Don't miss the Dizengoff Square and its famous (now renovated) Fire and Water Fountain. The square was named after Zina Dizengoff, Meir Dizengoff's wife.
King George Street
This busy commercial center, packed with shops, restaurants, and cafes, is named for King George V of the United Kingdom who reigned during the British Mandate of Palestine. It was originally called 'the Carmel Street' after the popular Carmel Market situated in its western section. Dizengoff Center, Israel's first shopping mall that opened in 1983, stands at the corner of King George Street and Dizengoff Street. The mall is situated on both sides of Dizengoff Street, so bridges and underground passages connect the two buildings. It's one of the best walking streets in Tel Aviv. While on King George Street, check out Michael's Square, Magen David Square, Meir Garden, and Metzudat Ze'ev.
Bograshov Street
Stretching from King George Street to the popular Bograshov Beach, Bograshov Street is a place of youth and energy, where you can easily purchase sneakers, T-shirts, accessories, and second-hand vintage clothing. It's named for Haim Bograshov, an Israeli politician, who helped establish the Herzliya Hebrew Gymnasium. He was one of its first teachers and later the principal. From Bograshov, turning into Bar Kochva, walk the short distance down Tsvi Brock Street, then up the stairs past the old City Hall, and you'll find yourself on Bialik Street.
Bialik Street
Bialik Street is named after Chaim Nachman Bialik, Israel's national poet who wrote his work in Hebrew, thus significantly contributing to the revival of the Hebrew language and creating Modern Hebrew poetry. Visit his home, the Bialik House, now a museum with the interior in the Arts and Crafts movement style. The Bialik House is also famous for its architectural style that combines European and Eastern elements. On Bialik Street, you'll see some of the city's oldest houses, unique architecture, the old City Hall, which is now the Museum of History of Tel Aviv-Jaffa, the Bauhaus Foundation Museum, the Felicja Blumental Music Center and Library, and much more.
Allenby Street
Allenby Street is one of the main streets in Tel Aviv. It starts near the Mediterranean in the northwest and stretches 2.5 kilometers all the way to HaAliya street in the southeast. The street was created in 1911 and paved with concrete in 1914. It's named after the World War 1 British General Edmund Allenby, who played a role in getting the Ottomans out of the country in 1918. It's a great place to walk around in the daytime if you're looking to go shopping or to visit at night for the crowds and fun at its pubs, restaurants and cafes. There's an interesting building called the Ledeberg House, with murals designed by Ze'ev Raban. There's also a convention center, the Great synagogue from 1926, and a Magen David Square where six streets intersect. This intersection is considered by many to be the center of the city.
Sheinkin Street
Sheinkin Street is steps from the Carmel Market on one end and intersects with Rothschild Boulevard on the other. It used to be the busiest street for shopping in Tel Aviv. Now, it is small but full of restaurants, cafes, and boutiques. There are small Israeli shops and more well-known stores like Adidas, Melissa, and Billabong. Other shops include Belle & Sue, Israel's first online retailer, super chic boutique scorcher, and Israeli Jeweler Maya Geller.
Hayarkon Street
Hayarkon, a major street in Tel Aviv running parallel to the coastline, is home to an Opera Tower, Bauhaus buildings, and the Art Nouveau "Crazy House." The Embassy of the United Kingdom and the Russian Embassy are both here, as well as HaGra Synagogue.
The Flea Market Area in Jaffa
Finally, the Jaffa Flea Market, founded in the early 20th century, is the perfect place to find furniture, homegoods, clothing, and cafes. Vendors have Persian rugs, Judaica, antiques, Jewelry, and old coins on display. The area is home to some of the best restaurants and bars in the city. This market is a must for your trip to Tel Aviv.
No matter where you look there is plenty to see and explore in the most famous streets of Tel Aviv, at any age and stage of your life, so check out our senior tours in Israel that include the amazing Tel Aviv experience.
Topics: Tel Aviv