Do you ever feel the need to break out of your routine a bit and breathe some excitement into your life? My guess is you haven't done that in a while. We all get caught up in our routines and our lives, and suddenly years have gone by and we realize we haven't had a special or spontaneous moment in a very long time. Have you wondered how to feel alive again?
What does it mean to feel alive?
New experiences and spontaneity are some of the best ways to reignite that passion, and traveling to new and exciting places is one of the best ways to do that. Exploration and a new outlook on life will make it so you'll never ask "how do I feel alive?" again.
So here's a list of 16 totally doable yet totally fun bucket list ideas that will make you feel alive again. If you don't know where to start, here's a guide with 6 steps to crossing anything off your bucket list. And if you want to step it up a notch, here's a list of things to do before you die.
The Feel Alive Bucket List:
Surf a wave

Go whale watching

Reconnect with an old friend

Volunteer

Travel solo

Go shopping with a personal shopper

Donate blood

Ride a motorcycle

Cook every recipe in a cookbook

Buy flowers

Swim with dolphins

Donat for a good cause

Renew your vows

Take part in a protest

Go on a road trip

Connect to your tradition/ culture/ heritage
Surf a wave
The sea has an exhilarating yet calming effect – somehow these two negating feelings act in harmony. Surfing is not easy but if you get the hang of it, it's fun and uplifting. I am not suggesting tackling 6-foot waves just yet.
Take a surf lesson or go with a friend that knows how. If you don't live anywhere near the ocean and a trip to such a location isn't in the cards, a day of skiing (though not as light and carefree as a day in the sand) can have a similar impact.
Go whale watching
This is a really special experience. This experience can be paired with a tour, such as going to Calafate (climbing ice glaciers is another exhilarating experience) and Buenos Aires. You don't have to venture to Argentina to do this if you can't. There are many options for spotting whales in the US in California, Virginia, Long Island, Washington, and more.
What makes this such a special experience is the sheer size of these animals coupled with their incredible delicateness. They swim around and under your boat (under is a little scary to be honest) and you don't feel a thing nor do you see a ripple in the water. They're as gentle as can be and it's an incredible thing to see.
Reconnect with a friend you lost touch with

Maybe you have that one friend that you lost touch with. Not because you had a falling out, not because you lost interest, it just happened. That's the person you should rekindle a friendship with.
Start by being the one to take the first step. Pick up the phone or write a Facebook message, whatever you feel comfortable with. Don't worry about how long it's been. Chances are, that person will be super happy to hear from you. It's a shame to lose out on good friends. They're hard to come by.
Volunteer
Sometimes that small act of kindness can make you feel like a million bucks and has the added benefit of greatly impacting someone else too. It lights you up from the inside and doesn't cost a dime.
So if you can find the time to volunteer on a regular basis, do it. If you can't, a one-time effort is also a great choice. Something is always more than nothing – no matter how small that something is. And if even the one-time commitment is proving difficult, take a moment to do a nice deed.
Help an elderly person cross the street or carry groceries. Give money or food to a homeless person. Clear out your closet and donate the clothes you don't wear but someone else so very much needs.
Go shopping with a personal shopper
This one is a fun treat. If you live near a big city, big department stores like Neiman Marcus, Nordstrom, etc. offer personal shopping services that you can request at no additional cost.
If you'd like someone to accompany you from store to store, hiring a freelance personal shopper is another option. They usually charge by the hour but can help you source those basics and special pieces that will become essential to your wardrobe.
You might even be convinced to step out of your comfort zone and buy something you never would have considered on your own! This is certainly a luxury and not a necessity but it can add a little life and excitement to your routine.

Donate blood
Donating blood doesn't take more than 30 minutes but it can save a life. You might think that blood banks have more stock than they'll ever need to use but that's not the case. If you're blood type is O, it's particularly useful and needed. This is a solitary effort that will make you feel that you've done your part to potentially save a life.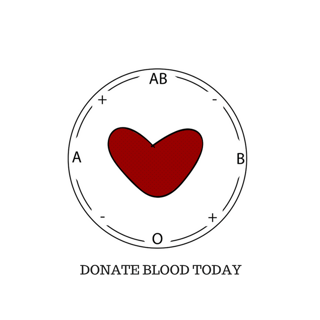 Ride a motorcycle
Riding a motorcycle or a Vespa is just about the most freeing and fun experience (by the way it's just as fun if you're riding on the back and being driven around). Whether you're zipping through traffic in a city, cruising along an open road with incredible scenery, or riding around an island – it's a convenient and fun mode of transportation!
Cook every recipe in a cookbook
This one is inspired by the light and entertaining movie Julia & Julia which follows a young woman who is inspired by Julia Childs and chooses to undertake cooking each of her recipes. Through this process, she becomes in tune with herself and Julia Childs' troubles and challenges until they're overcome.
Taking on a challenge like this would not only provide you with a repertoire of amazing new dishes to share with your family and friends but will also give you the satisfaction of seeing something through from beginning to end and learning while you're at it.
Buy flowers
Whether you buy them for yourself or someone else, it doesn't really matter. Flowers have this way of brightening up any room and putting a smile on faces. They're bright, and cheery and will make you feel the same inside.
Swim alongside dolphins
You don't have to venture too far to do this. You'll find these cute animals in Florida, California the Caribbean, and more. You'll be surprised by their playfulness, inquisitiveness, and gentle nature.
For a second you'll forget your worries and be transported into their aquatic happy place. If you're looking for more recommendations like this, check out our list of ways you could live to the fullest or try our list of things everyone must do during their lifetime.
Donate a large amount of money to a good cause
What's a large amount of money? A large amount is, of course, relative. Choose an amount that is significant for you – it doesn't matter whether it's $10 or $10,000. Choose a cause that means something to you. As soon as that money leaves your pocket and gets to work you'll feel happy that you're able to make a difference in your own way.
Travel solo
Traveling alone is very different from traveling with other people. It allows you to indulge yourself and your interests solely. You can be entirely spontaneous about when and where you go and what you do when you get there.
It requires you to open up to some level of introspection – spending alone time will certainly get your thoughts rolling (speaking of thoughts rolling, more on that and how to focus these thoughts in a mindful way here). If a solo trip abroad is a bit too daunting, start with a day trip to another city and get used to the idea.
Renew your vows
Over time, life can take a toll on a relationship. Routine, careers, and children all play a role. Sometimes it takes being reminded of why you entered into this lifetime relationship to add a little life back into what you may take for granted. Gather your friends and family and re-promise to be there for one another for the next chapters in your life. You can even make a destination "wedding" out of it.
Participate in a protest
The world is getting more complicated and to be entirely frank, crazy, by the minute. Now more than ever there are reasons to protest. Find a cause that means something to you and join that next march. We as a collective might not get our act together to change the world, but you as an individual can do something. The feeling of solidarity as you look around you will invigorate you and being part of something that's great and important will make a difference.
Go on a road trip
When was the last time you got in your car and just started driving without knowing exactly where you'd end up? I haven't done it in maybe 15 years but I have fond memories of the last time I did. Whether you do this alone, with a friend, or with your family it's a worthwhile experience. It can be entirely unplanned or you can choose a destination and head out. Either way, be sure to stop along the way and take in the scenic route.
Connect to your tradition, culture, and heritage
There's something about connecting to your tradition and where you're from that makes you feel alive, and connected to something much bigger than yourself. If you're a Jewish traveler, for example, learning about where you come from and connecting with other Jewish travelers could have a big impact on how you look at life.
Learn about how you're part of a long and important chain by connecting to where you come from. That is one of the most undervalued ways to feel alive, but it might be one of the most effective. Try our deluxe tour to Israel to achieve this dream.
Conclusion
There are things big and small that you can do to feel alive again. It's important to take the time to add some spice to your life every once in a while. Take this list and choose one. Or do them all. Whatever it is you decide, you've now got a list of relatively easy things you can do for a little fun and excitement.
If you found this inspiring, how about downloading our "How to make the most of your time on this planet " eBook?